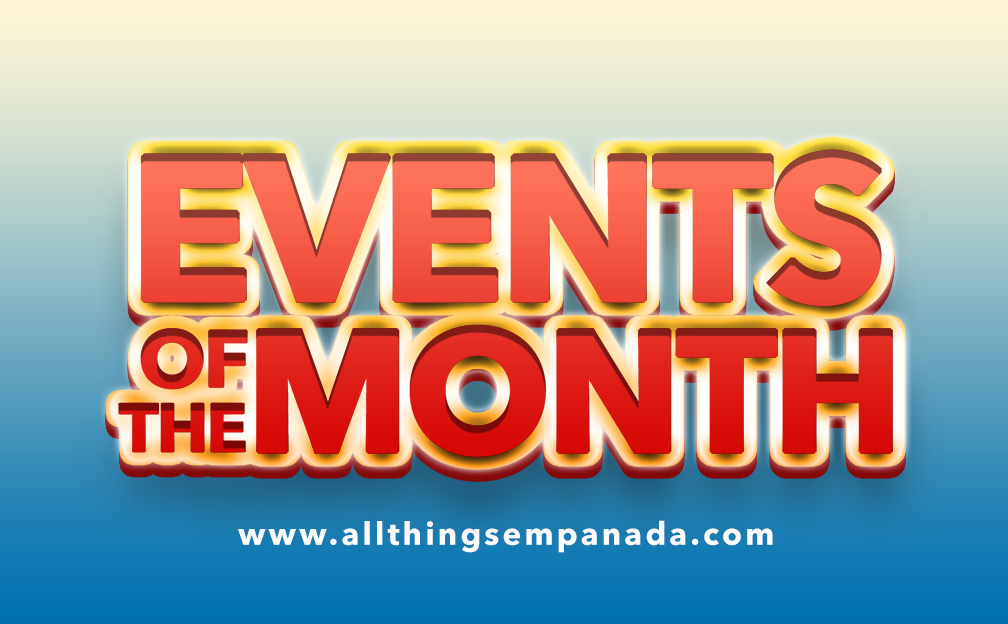 September Events!
Hello, Pittsburgh!
Get ready for a September filled with flavor and excitement!
We're delighted to announce our September 2023 events at All Things Empanada, where we'll be showcasing our culinary expertise. We're thrilled to introduce our exquisite empanadas, featuring options like savory beef, juicy chicken, delectable apple, and mouthwatering vegan choices. Whether you're a meat enthusiast, a devoted vegetarian, or simply craving an explosion of flavors, we've crafted a menu to satisfy all your gastronomic desires.
To ensure you enjoy your favorite empanadas hassle-free, we strongly recommend placing your orders in advance.
Guarantee your selection by contacting us at allthingsempanada@gmail.com, visiting our website at www.allthingsempanada.com, or sliding into our DMs on Instagram at @all_things_empanada.
Please note that pre-orders must be made with at least a 24-hour notice before the event.
We invite you to join us at our upcoming events and discover the true culinary magic of All Things Empanada. Prepare to be transported by the irresistible aroma and exquisite flavors of our artisan creations.
Stay tuned for our latest updates, tempting imagery, and exclusive offers on our social media platforms. We're eager to provide you with a culinary experience that will whisk your taste buds away to an authentic flavor paradise!

Coty Rastafar
Owner
All Things Empanada
---
Older Post
Fun times at CBS Pittsburgh! April 21st, 2023